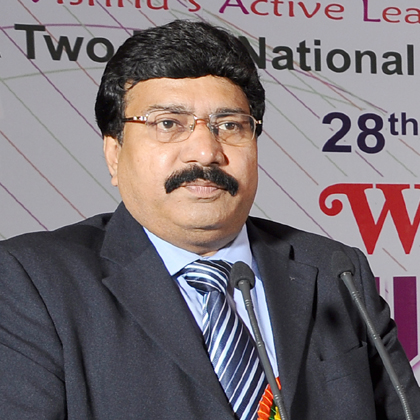 Dr. D SuryanarayanaDirector
Sri Vishnu Educational Society
Hyderabad
Dr. D. Suryanarayana, Director & Principal is an expert and outspoken interpreter with research activities, great administrative qualities and an eminent Professor of Computer Science and Engineering. He has 30 years of experience in academics and administration achieving high results for the organization. He is a master in management, planning, coordination, and budgeting. He took the charge of implementing the strategies, regulations, and systems to guarantee that all understudies are regulated in a safe conventional indiscriminate learning environment that meets the endorsed curricula and mission of the foundation. He develops an environment that encourages open communication with colleagues, students and community.
INSPIRING QUOTES
Real education enhances the dignity of a human being and increases his or her self-respect. If only the real sense of education could be realized by each individual and carried forward in every field of human activity, the world will be so much a better place to live in.
Your body is a weapon and consider it very strong. Consider your mind to be very strong as only with strong mind and body you will be able to cross the ocean of life. Have strong faith in yourself, your body and mind.
If we want to reach real peace in this world, we should start educating children..
Management