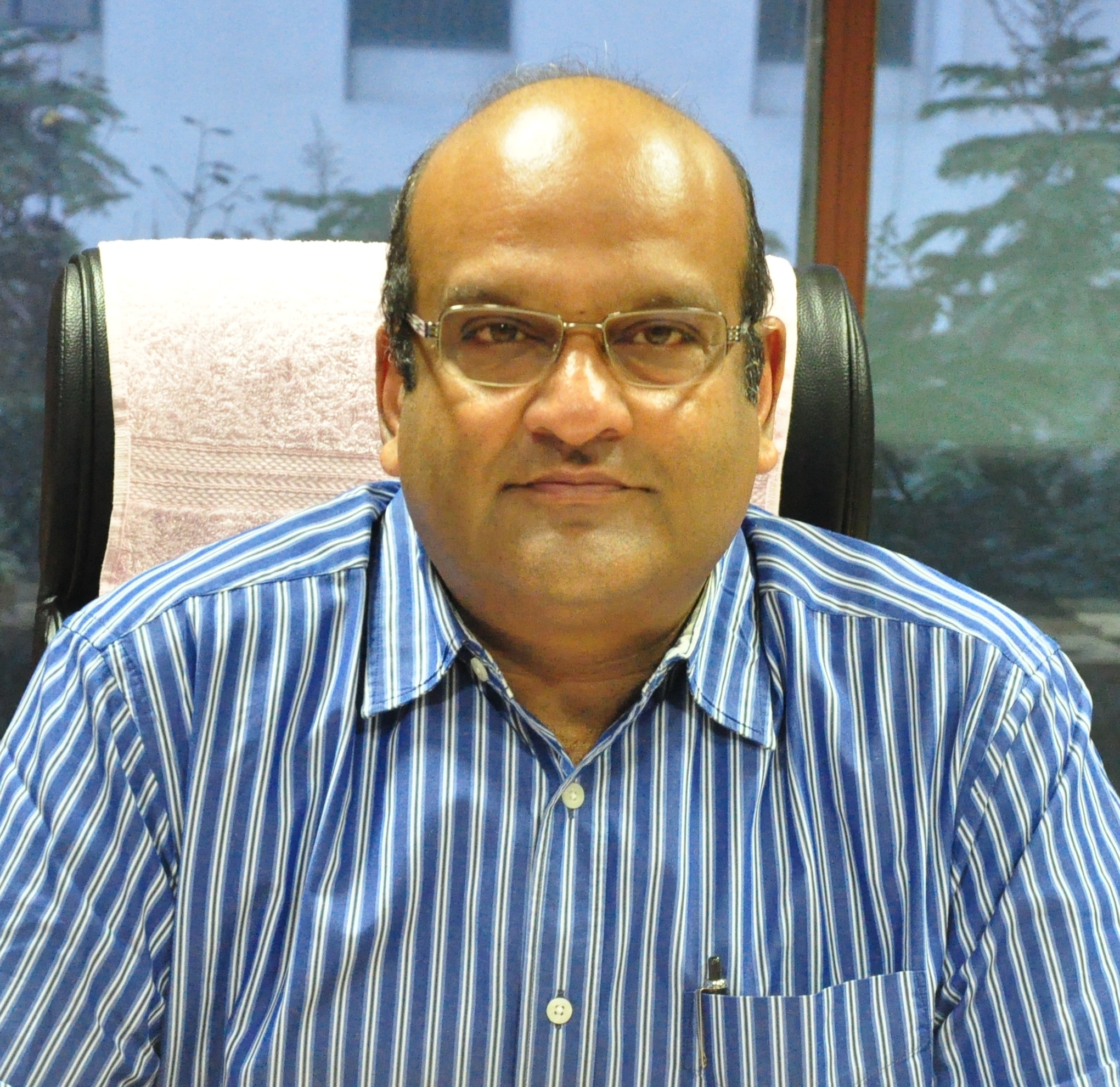 Sri K V Vishnu RajuChairman
Sri Vishnu Educational Society
Hyderabad
Sri. K.V. Vishnu Raju began his career as a Chemical Engineer in M/s. E.T. Dupont De Nemours, USA, from 1989 to 1991, where he looked after research and development in polymers, ceramics and adhesives. He returned to India in 1992 and served as the Executive Director of M/s. Raasi Cement Ltd., Hyderabad till 1995. The following year, he was promoted as Joint Managing Director of M/s. Raasi Cement Ltd., a post that he held till April 1998. In December 1999, he took over as the Managing Director of M/s. Anjani Portland Cement Ltd., Hyderabad.
Sri. K.V. Vishnu Raju is the grandson of the Founder Chairman, Late. Padma Bhushan Dr. B.V. Raju and is his ardent follower and admirer. With the demise of the Founder Chairman, he succeeded Dr. B.V. Raju as the Chairman of Dr. B.V. Raju Foundation and Sri Vishnu Educational Society in June 2002. Sri Vishnu Raju was born on 31st January, 1964. At the age of four, he went to the United Kingdom, where his father was working as a doctor. He had his primary schooling in England. When he was six, he returned to India to be brought up by his grand parents. He continued his schooling at Ooty and then at New Delhi. He studied Class X in Little Flower School, Hyderabad and Intermediate in Little Flower Jr. College, Hyderabad. He completed his graduation in Chemical Engineering at REC, Trichy and his Post Graduation at Michigan Tech University, U.S.A. He is now the Chairman and Managing Director of Anjani Portland Cement Ltd, Chairman of Raasi Enterprises, Director of Vennar Ceramics Ltd., Sai Aditya Foods & Retail Pvt. Ltd., Anjani Projects & Constructions Ltd. and Hitech Print Systems Limited. He was greatly influenced by his grandfather from whom he had imbibed the qualities of simplicity, hard work, will power, patience and kindliness.
After the passing away of Dr. B.V. Raju, the twin responsibilities of running the college and the industries devolved on Sri Vishnu Raju's young shoulders. But his tenure as a veritable understudy to the Founder Chairman had helped him hone his administrative skills and acumen. He had also inherited the dynamism, diligence, stamina and the perseverance of his grandfather. He believes that it is inactivity and not activity that wears down the body and spirit. While Sri. K.V. Vishnu Raju is the personification of equanimity and affability, he is a tough taskmaster expecting everyone to perform to his or her potential. Again, while he is large-hearted, always willing to invest whatever it takes for the holistic development of students, especially the economically backward, he discourages wasteful expenditure.
Sri. K.V. Vishnu Raju carries the torch of vision of his grand father. Presently, he is working incessantly and tirelessly towards the starting of a medical college, the up-gradation of all the present colleges and the setting up of research parks to encourage innovation and out-of-the-box thinking.
Inspiring Quotes
Real education enhances the dignity of a human being and increases his or her self-respect. If only the real sense of education could be realized by each individual and carried forward in every field of human activity, the world will be so much a better place to live in.
Your body is a weapon and consider it very strong. Consider your mind to be very strong as only with strong mind and body you will be able to cross the ocean of life. Have strong faith in yourself, your body and mind.
If we want to reach real peace in this world, we should start educating children..
Management